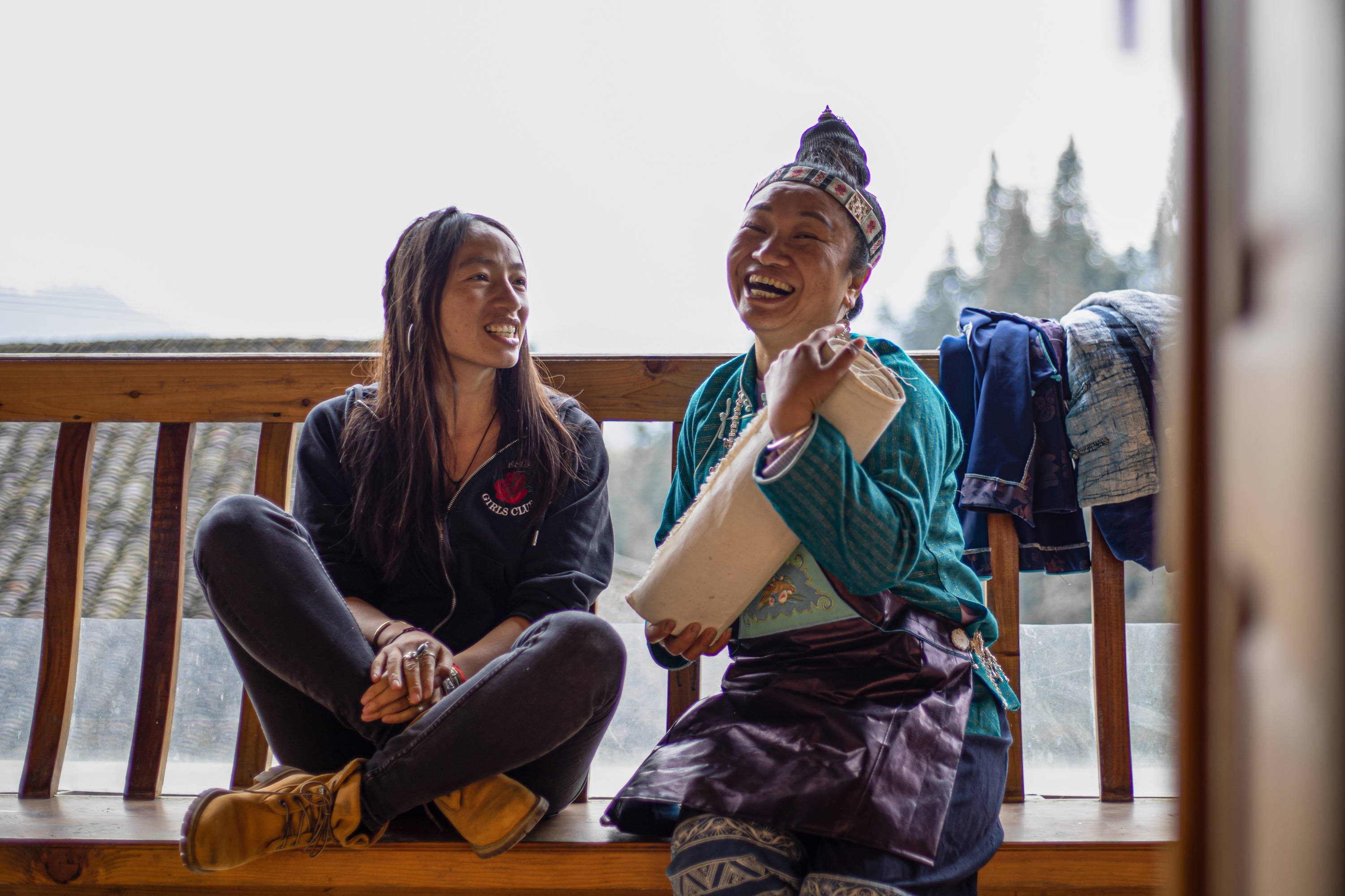 Hey. I'm Sia. After years of backpacking around the world, the pandemic forced me back to China. This pandemic changed a lot of people's lives, but I wanted to turn that change into an opportunity.
I am a lover of traditional crafts, so when I learned about the Hmong people and their ancient pattern-making method called batik, I was fascinated. In order to learn more, I moved to a remote location in Guizhou, China where the Hmong batik was born.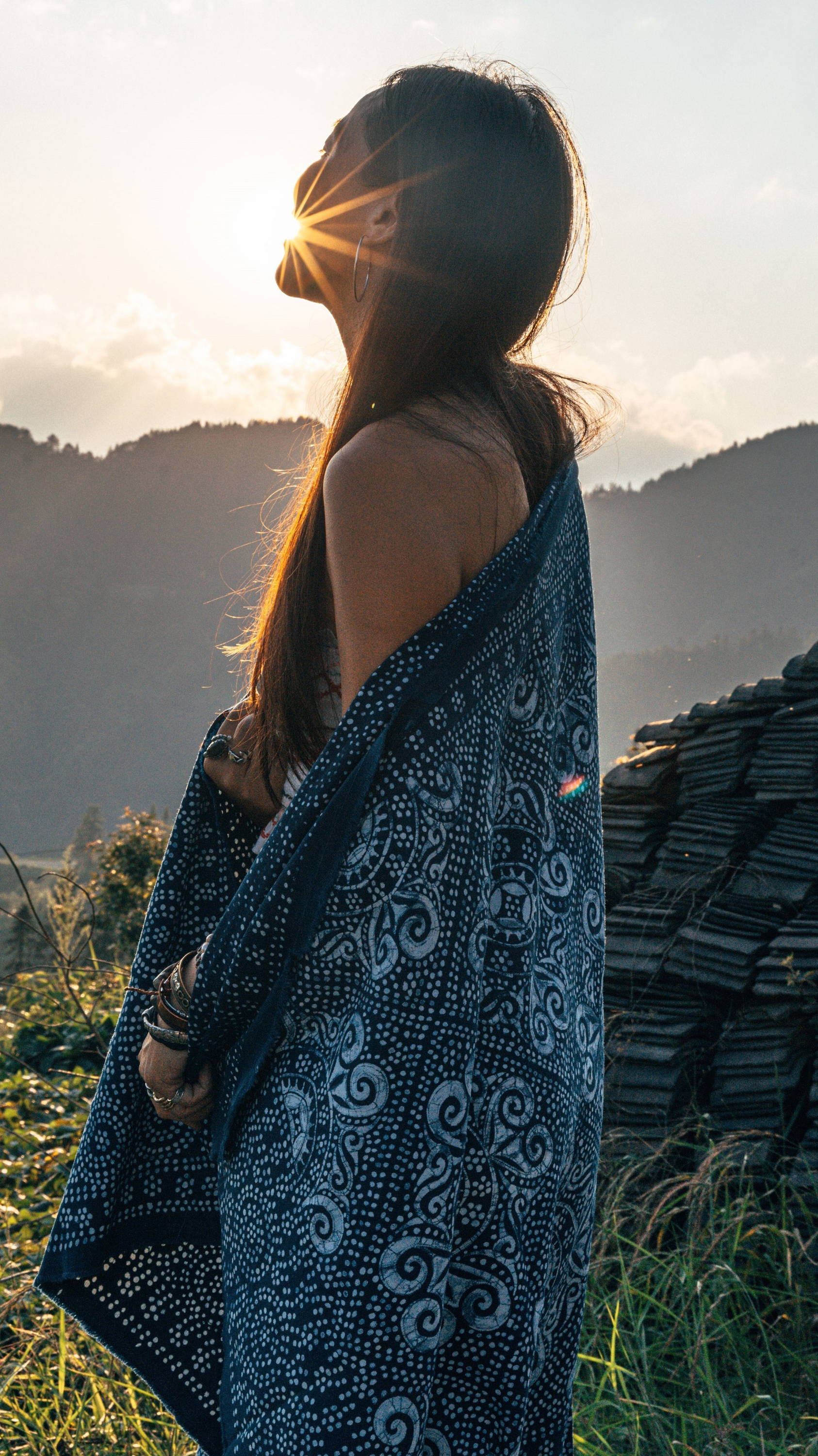 The Hmong people live in a harsh, isolated, mountainous region and face severe resource constraints. They rely on batik to satisfy their basic needs, and the indigo dye used to make batik has medicinal properties, so this ancient skill has been preserved.

The design of a Hmong pattern is the soul of the batik. The Hmong people do not have written language, so the designs bear the weight of holding information on Hmong cultural heritage, ancient worship, the origin of life, and the mysteries of nature, all of which are preserved and expressed through these patterns. Our products have selected traditional patterns to interpret and pay respects to history, exploring life experience across different cultures, and establishing a common aesthetic bridge across humanity.
Unfortunately, modernization is undermining the meaning of tradition and increasing the number of young people who leave traditional villages to seek stable incomes and modern lifestyles in cities. The majority of people left in villages are lonely elderly people and children. This threatens to keep the batik traditions from being passed down through the generations.
If more young people can stay in their villages and earn money by becoming traditional craftspeople, they can support their families while preserving the Hmong people's cultural heritage.
I started collaborating with Hmong artisans in the village to offer them fair pay in exchange for batik products, and that's how WOTOWOW was born.
At WOTOWOW, we respect ancient crafts, protect intangible heritage, empower traditional culture, support minority craftspeople in remote mountain areas, and provide quality, hand-crafted, eco-friendly batik products with a human touch.