TRADITIONAL HMONG BATIK PROCESS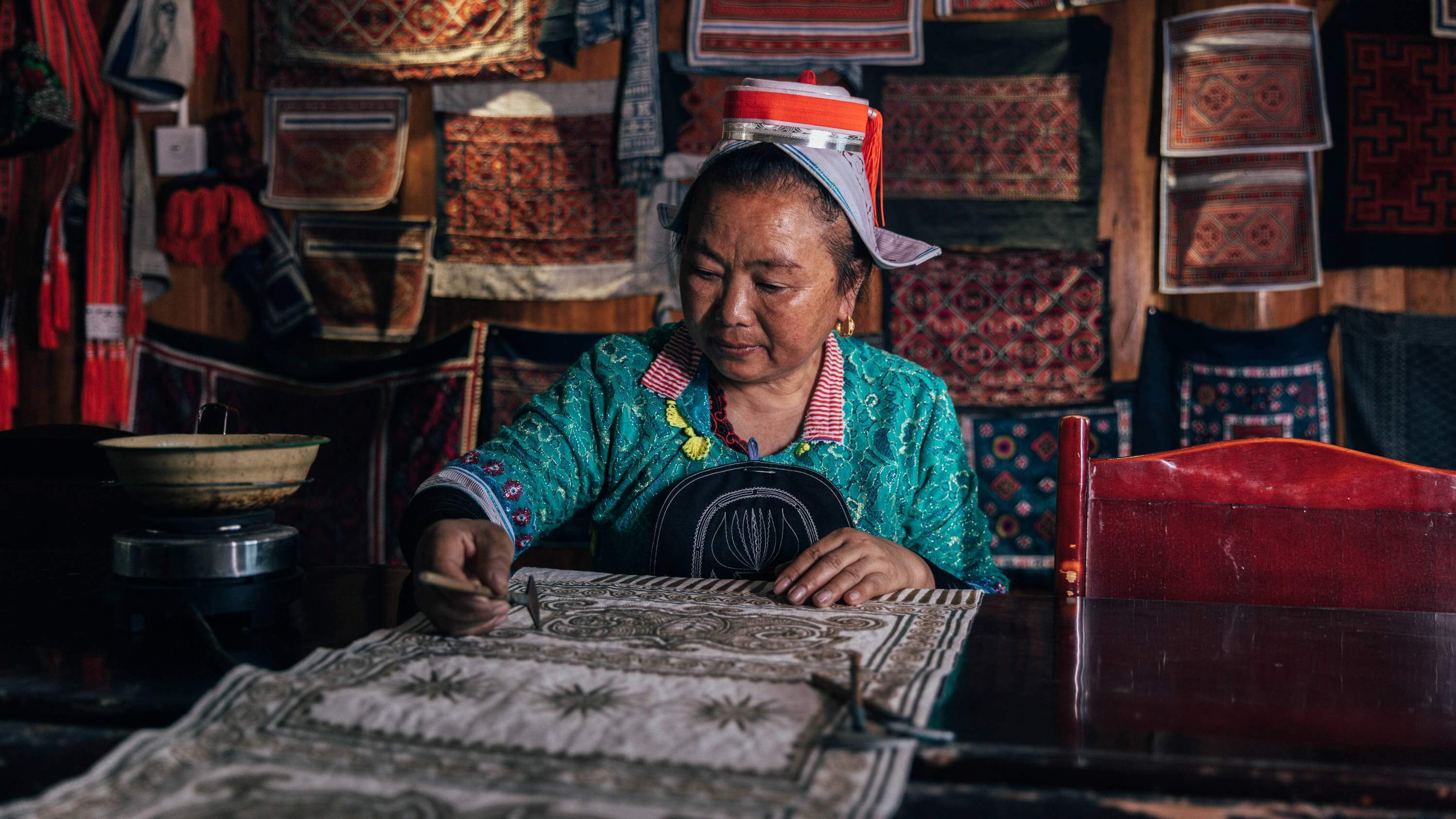 How Our Handcrafted Batik Patterns Are Made
Hmong batik art is deeply rooted in tradition. Unaffected by modern technology, these intricate products are handcrafted and require an involved and complex process. On average, one product takes two weeks to complete. Each tapestry designed is an expression of the consistent, year-round artistic and agricultural labor of the Hmong craftspeople.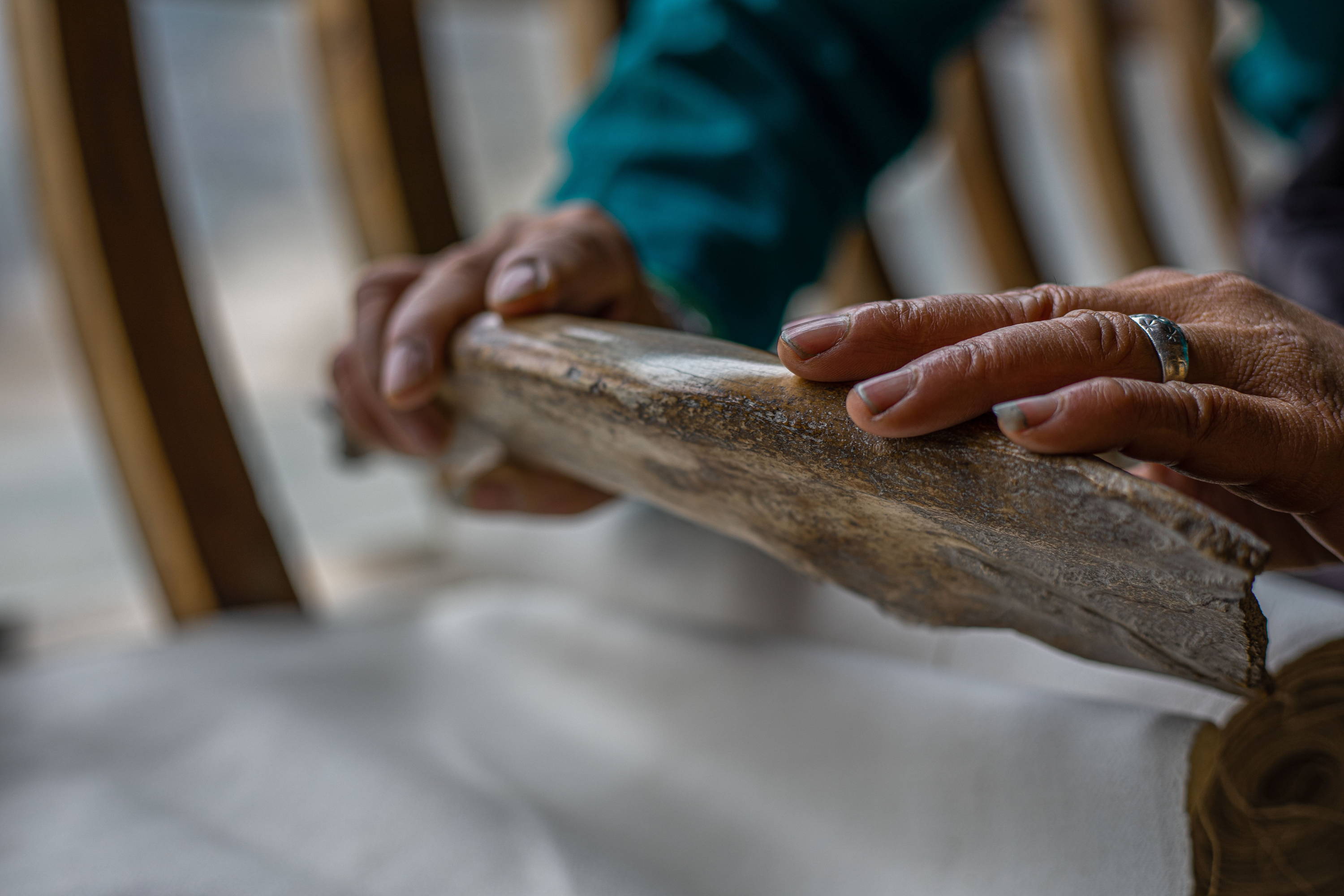 Washing the Cloth: After the cloth is washed clean, ox horns are used to scrape and polish it.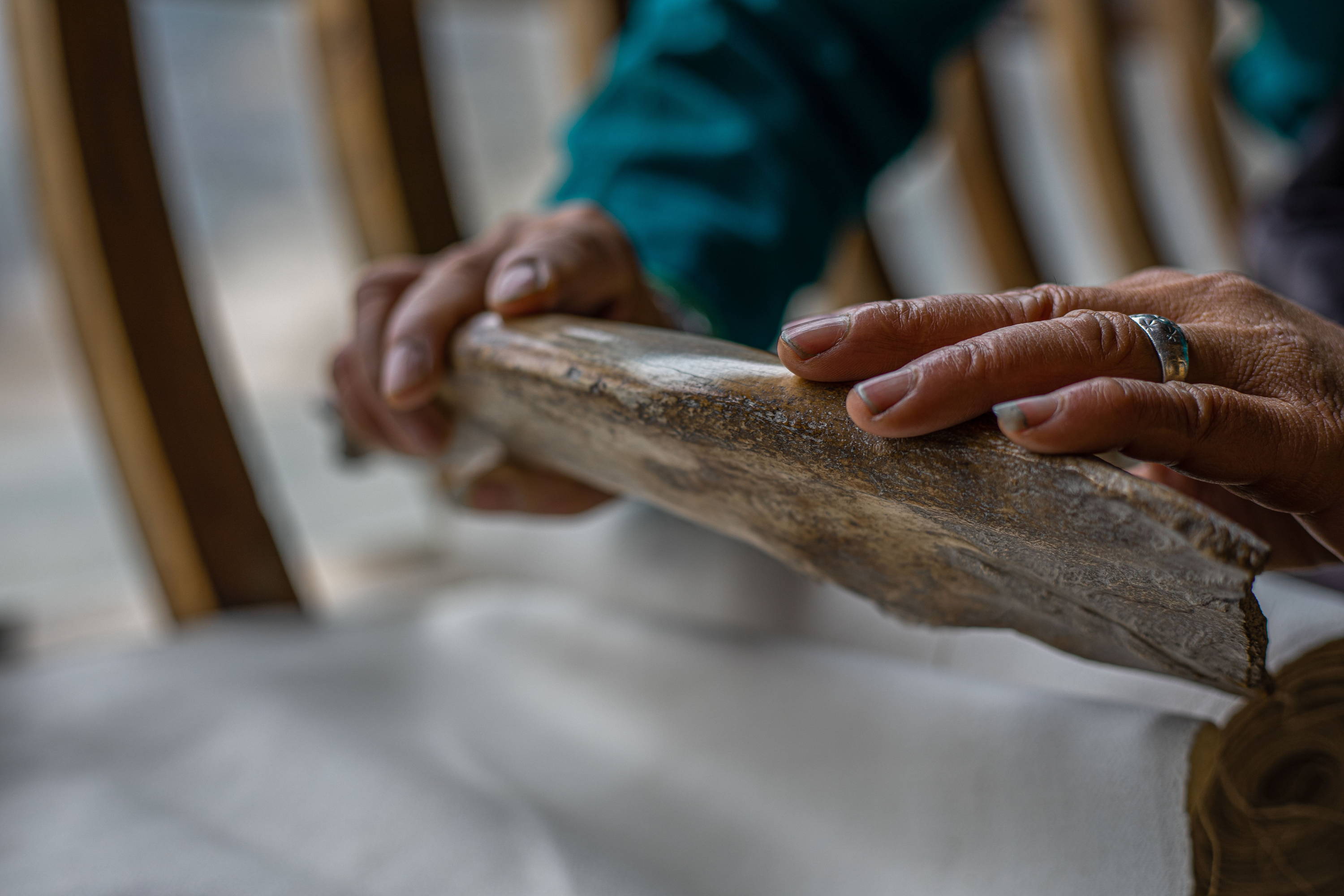 Painting on the Wax: The wax is painted on, not copied or printed, according to the imagination of the artisan. The painted lines and circles are regular and neat.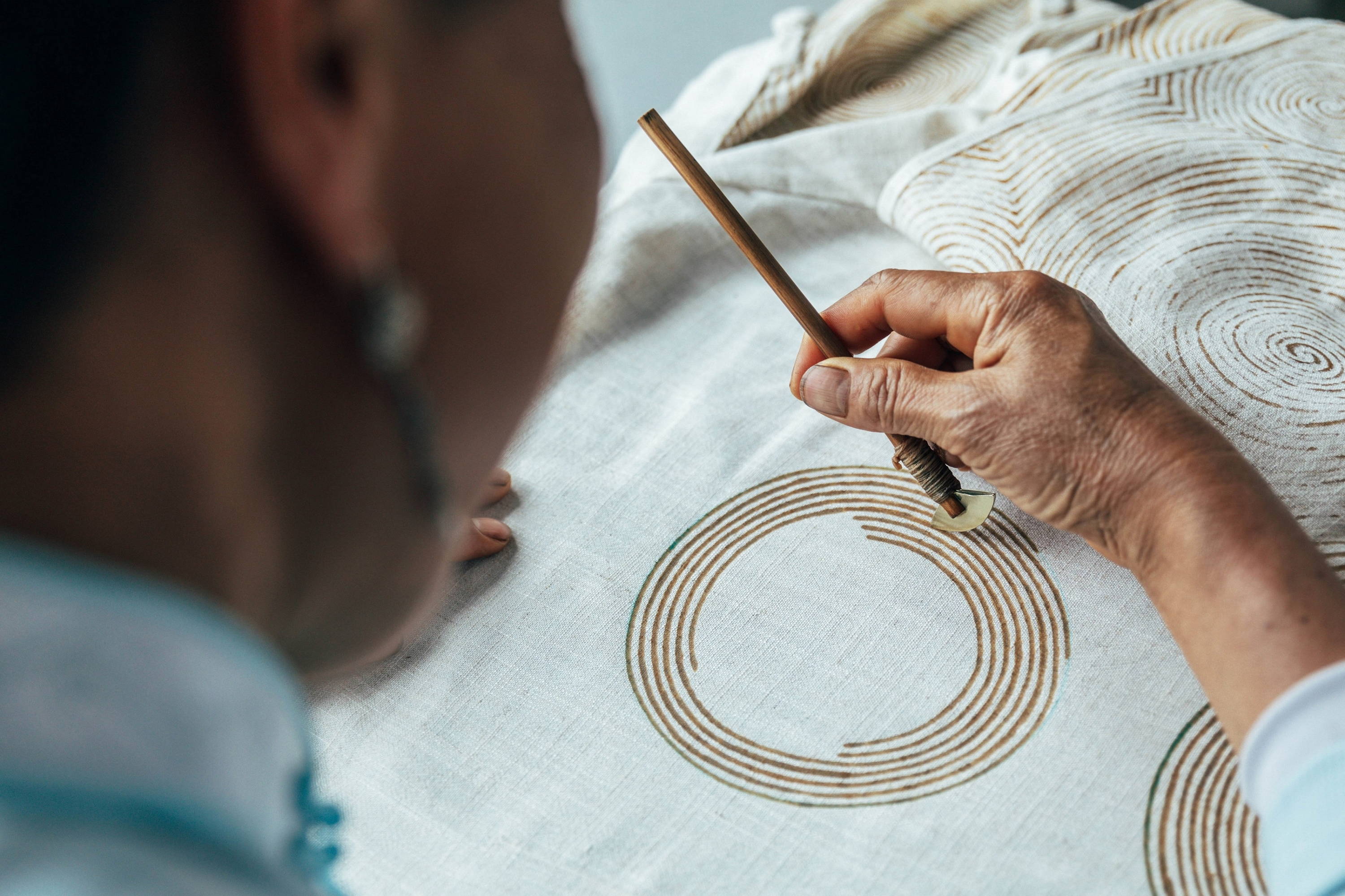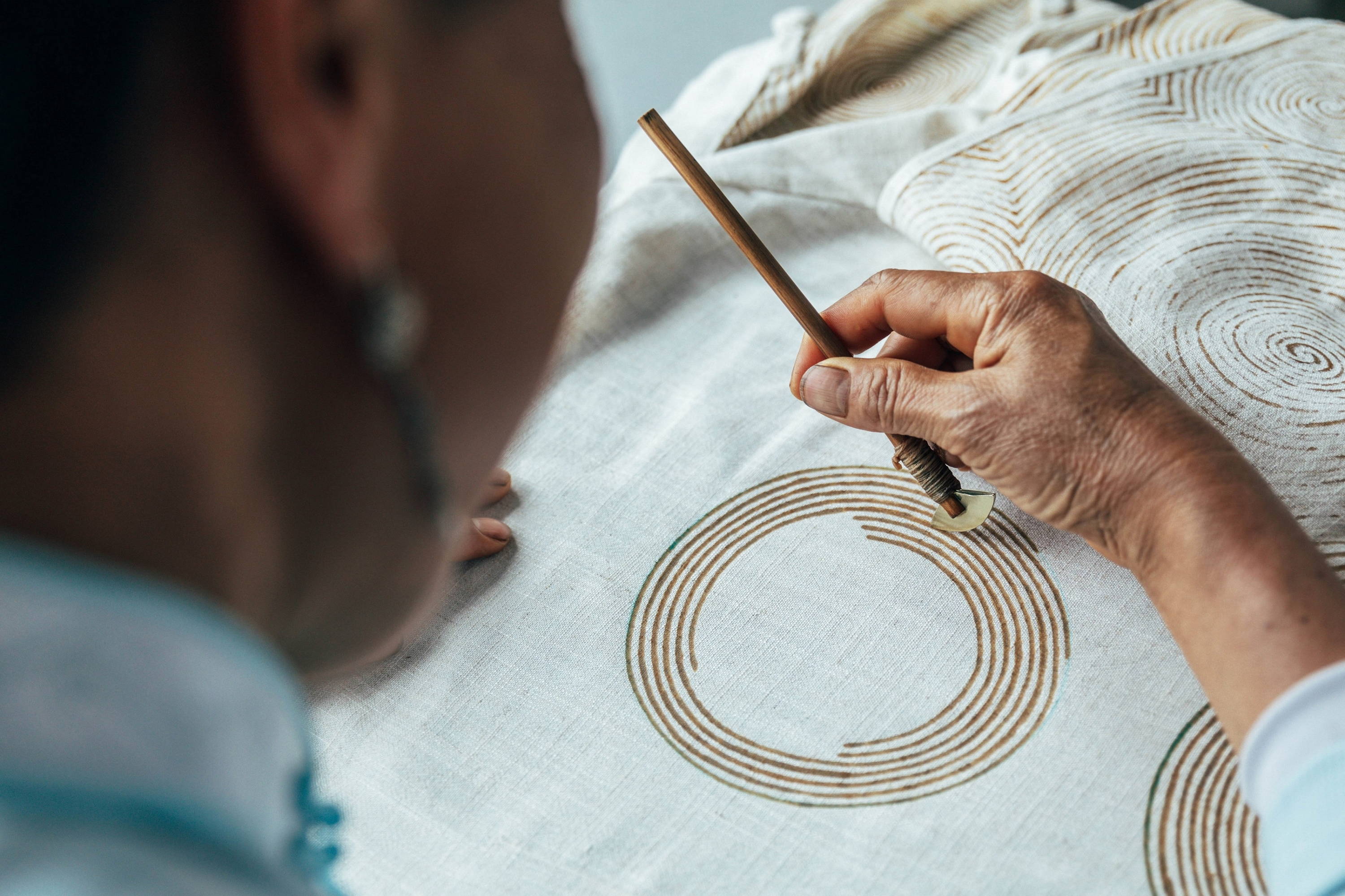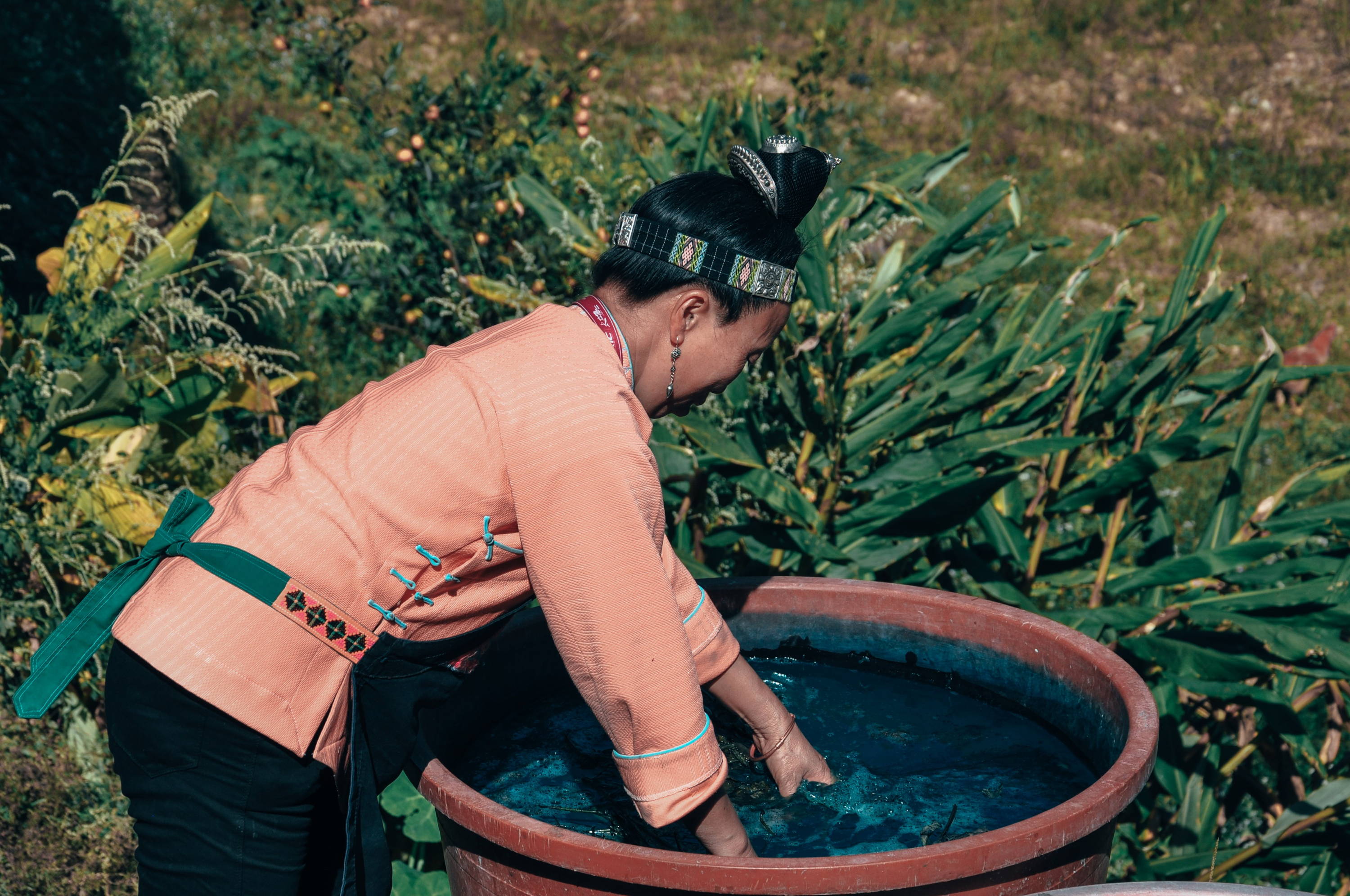 Creating the Dye: For the ancient indigo dye vat, indigo color (fermented indigo plant) is added to rice wine, and the mixture is stirred until the foam is gone.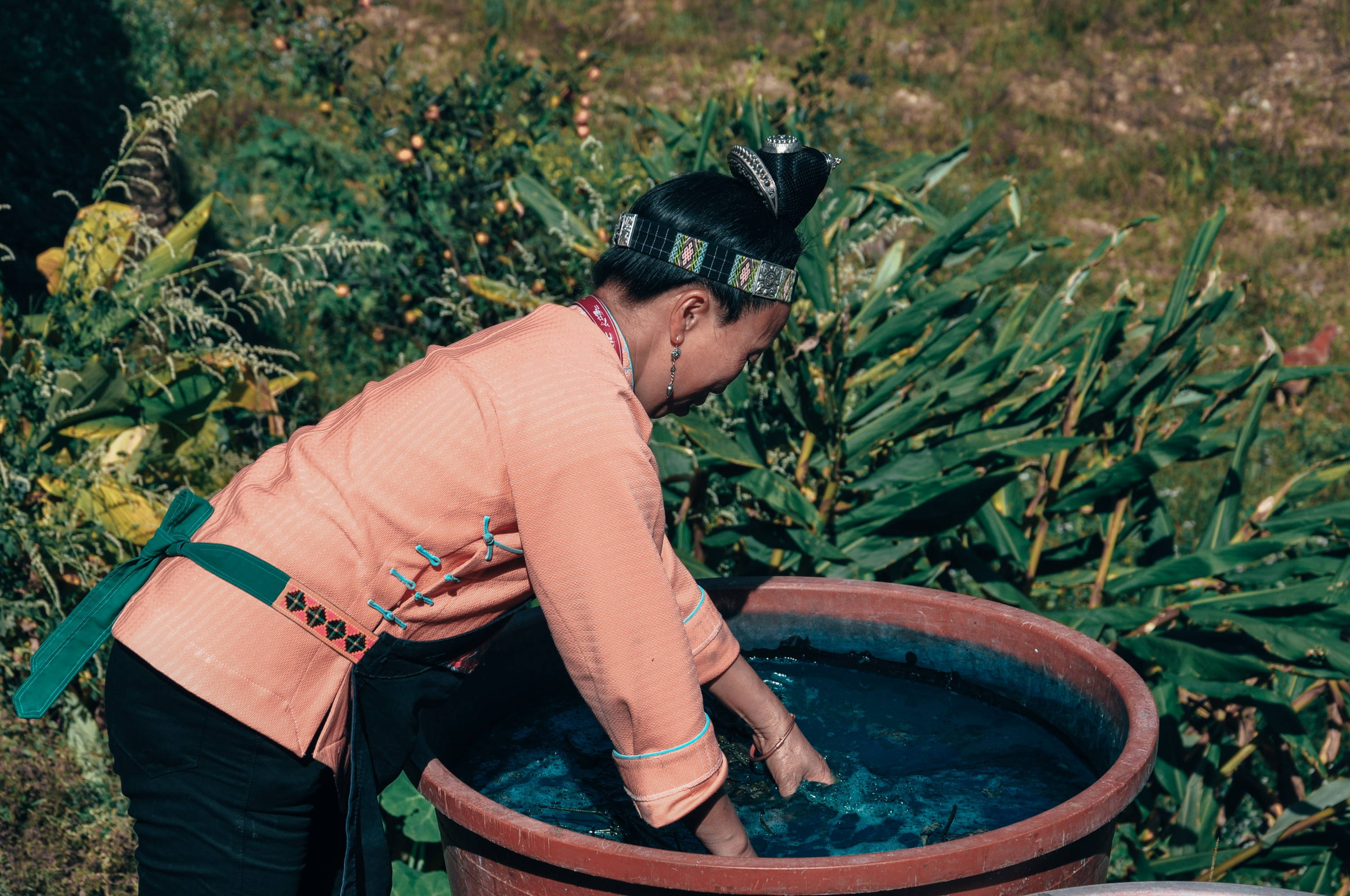 Dyeing: The number of times the cloth is dyed and time spent in the dye both determine how deep the color is on the finished product.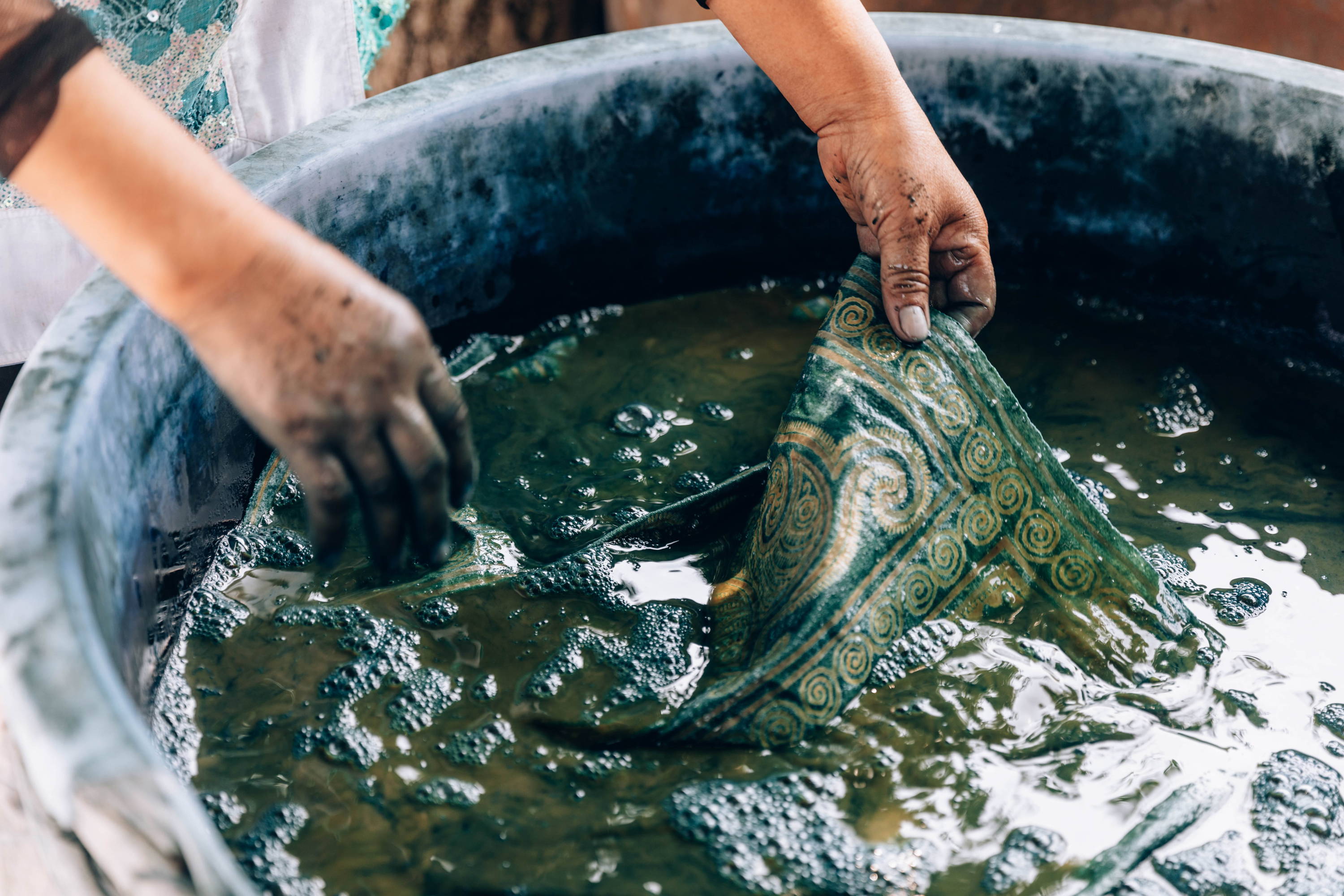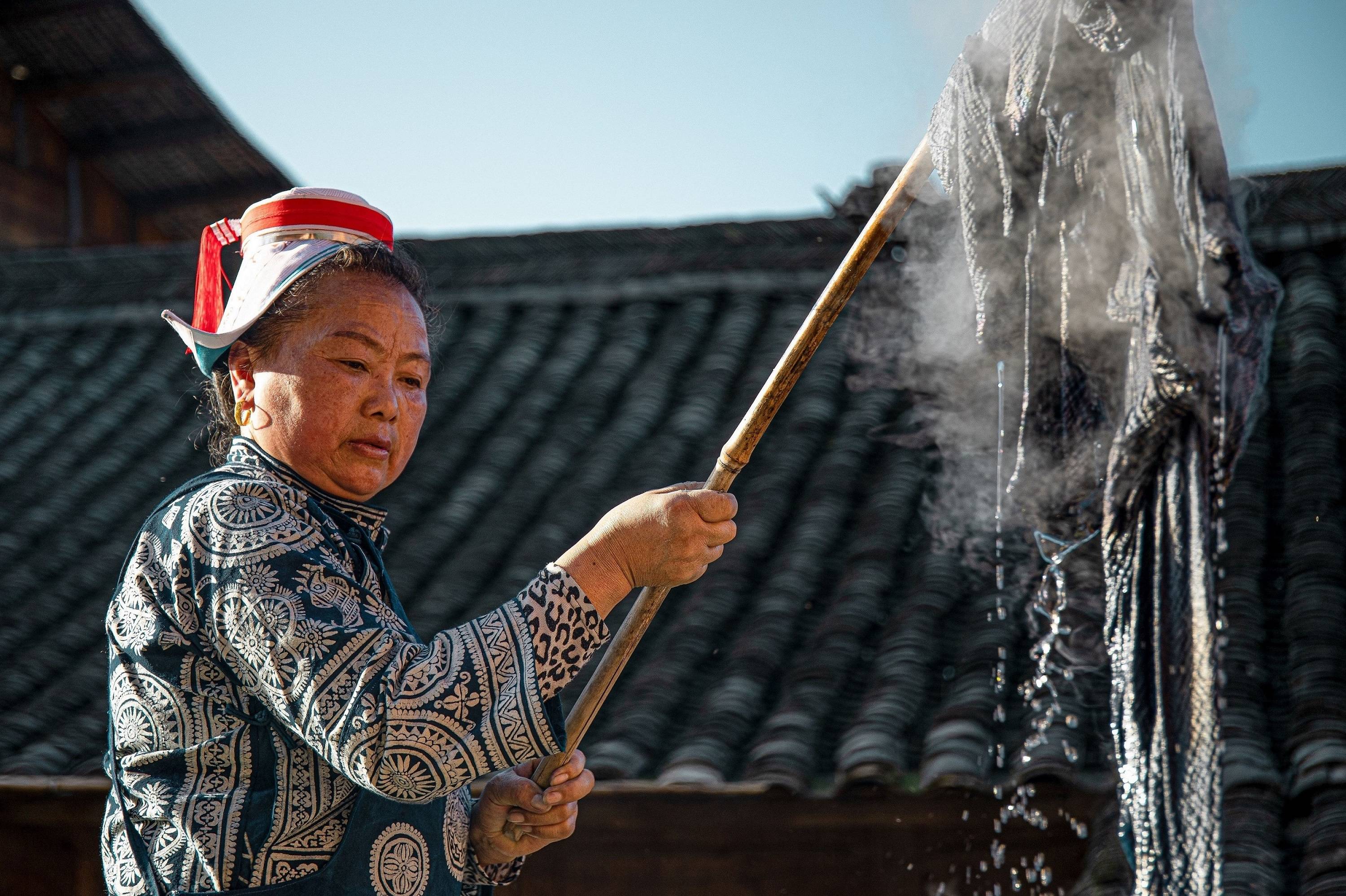 Removing the Wax: Boiling water removes the wax. After being boiled off, the beeswax can be collected and reused.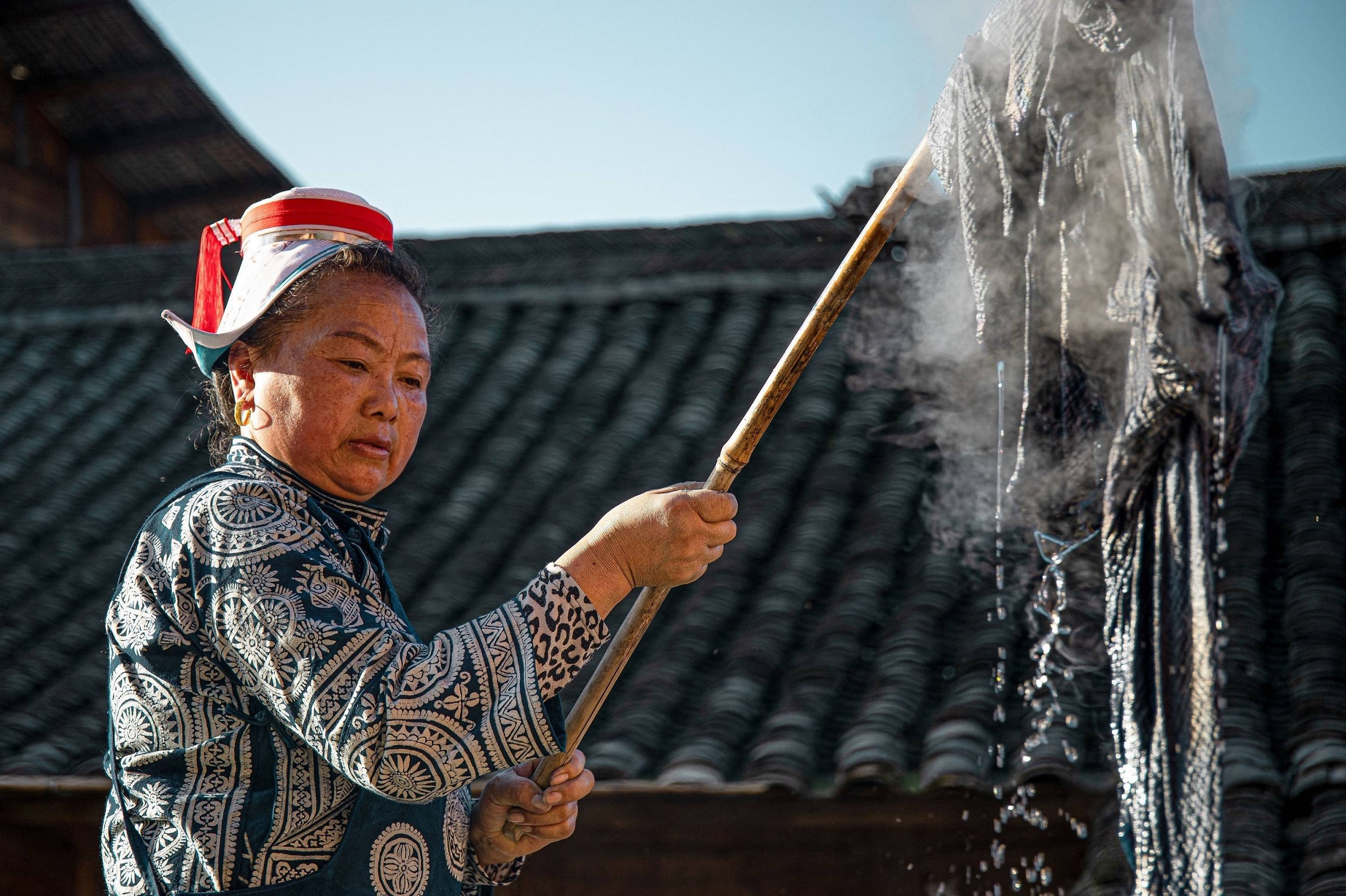 Cleaning: After the wax is boiled off, the floating remnants are washed away in clear water.